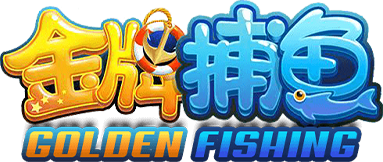 Enjoy The Best Fishing Game At EZYGET Online Casino Platform
EZYGET proudly present you to the exciting game of Fish Catch! Unlike traditional, more static slot games, Fish Catch offers a dynamic video game experience with the incentive of winning real money. Instead of reels, paylines, or winning combinations, however, Fish Catch is more like your favorite mobile game. Start by picking your weapon of choice from six options, and then boom! The game is like "fishing in a barrel" for adults out to have a good time. EZYGET online casino brings you the most updated and fresh version of fish catch to date. As the leader of Asian online betting and gambling, we take pride in the variety and quality of our gaming library.
SHOW MORE
Fish Catch allows players to win 1,000x their initial bet (caps out at $2,500?), giving players more than enough incentive to play. With mobile games bringing in $137.9 BILLION dollars in 2018, why wouldn't you make a wager on a game with wonderful graphics and fantastic gameplay? Fish catch offers the same kind of fun as all kinds of mobile games and apps, but brings a whole new dimension of real chances for real cash right to the comfort of your computer. Think of a game like Pokemon Go or Candy Crush or your favorite MMO… now imagine that game didn't just have options to upgrade your level of gear in the game… but had a chance to upgrade your wallet?
The foundation of Fish Catch is simple – the more fish you shoot (and the bigger they are), the more prize money you collect! There are 4 main symbols to keep an eye on: mermaids, clown fish, squid, and swordfish. Each one shot offers its own value back to the player when "caught," and each cannon gun offers its own kind of firepower and cash multiplier. Try out each one to see what works best for your style of play! Much of your success depends on the ability to choose the right weapon for the right fish. We will bring you the best graphics and most seamless version of "fish catch" on the internet – guaranteed! If you have any further questions about the mechanics of the game, please contact our 24/7 customer support service.
Also, keep a watchful eye on bonus multipliers, like the "Mermaid's Luck" wheel. If you save your weapons and play your cards right, players can earn up to $2,500 dollars and more from a single game. Think about it like this: what mobile game do you know of that doesn't just accept your money for new upgrades, but gives you a chance to win that money back as a cash prize? Look no further. Fish Catch is an awesome alternative to any mobile game you currently play… and who knows? Maybe you'll hit the next big payout! Create an account at EZYGET one of the Malaysia Online Casino.
During the year of 2005, Fish catch gambling machine is a very popular game through out South East Asia. It brings a lot of revenue to the underground casino. Each of the machine can accommodate up to 10 players . In the event , most of the country label this as an illegal gambling .
We here at EZYGET bring a fresh, new secure gaming experience to our customers. Think of us like a secured central betting hub – we have every single kind of game for all kinds of unique players. EZYGET takes pride in customer privacy and the wide range of games we present for your entertainment! We are truly revolutionary as a Malaysia Trusted Online Casino. You can always save your preferences to your specific EZYGET login account, so we recommend creating an account from a safe and secure internet server. Always look to register as a player at EZYGET to bring your gaming (and fun) on the road.
Thank you for making us the worldwide leader in Malaysian entertainment !
SHOW LESS